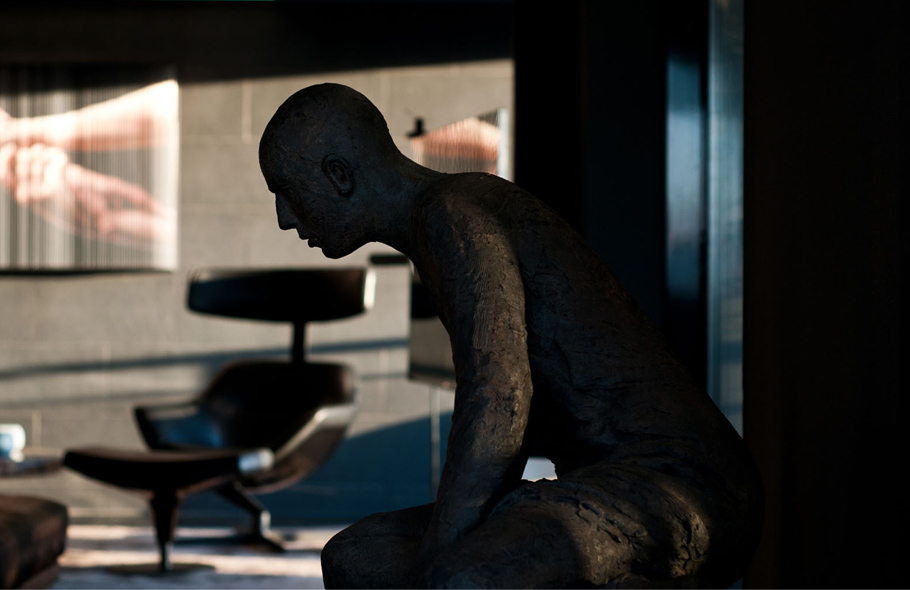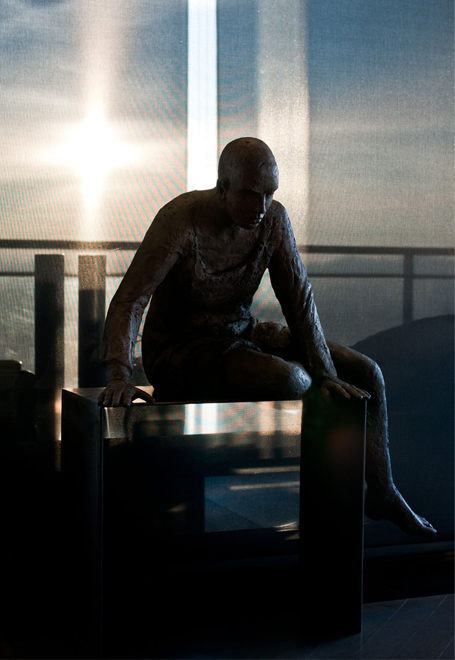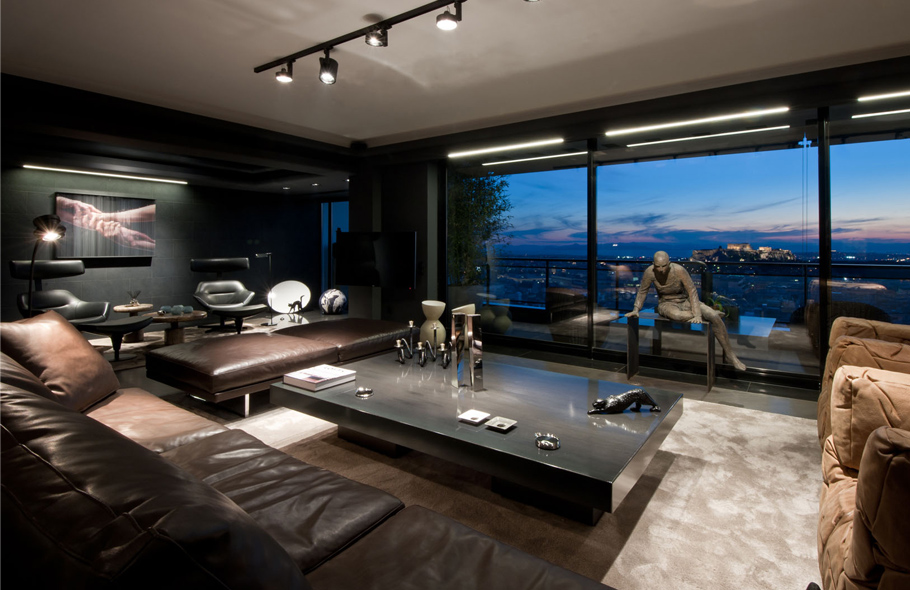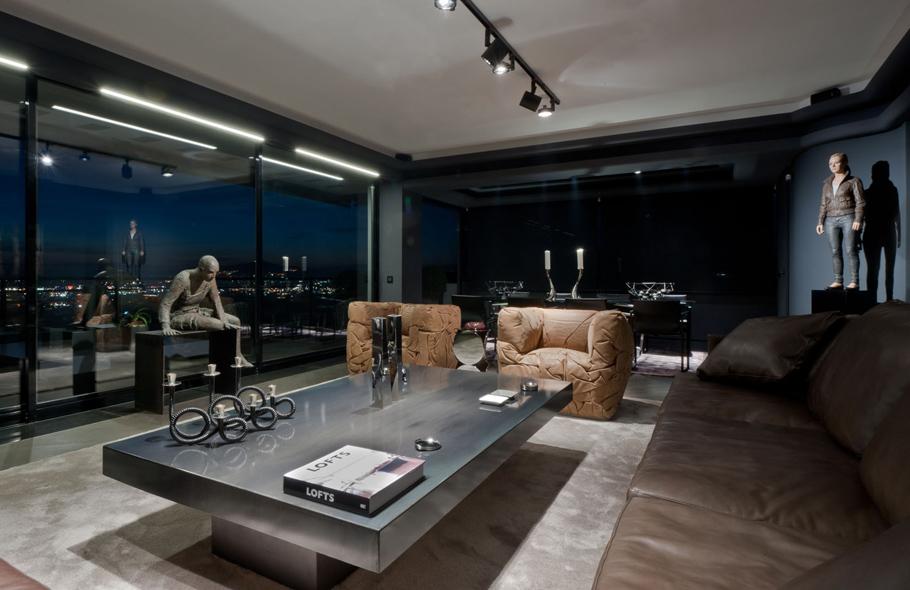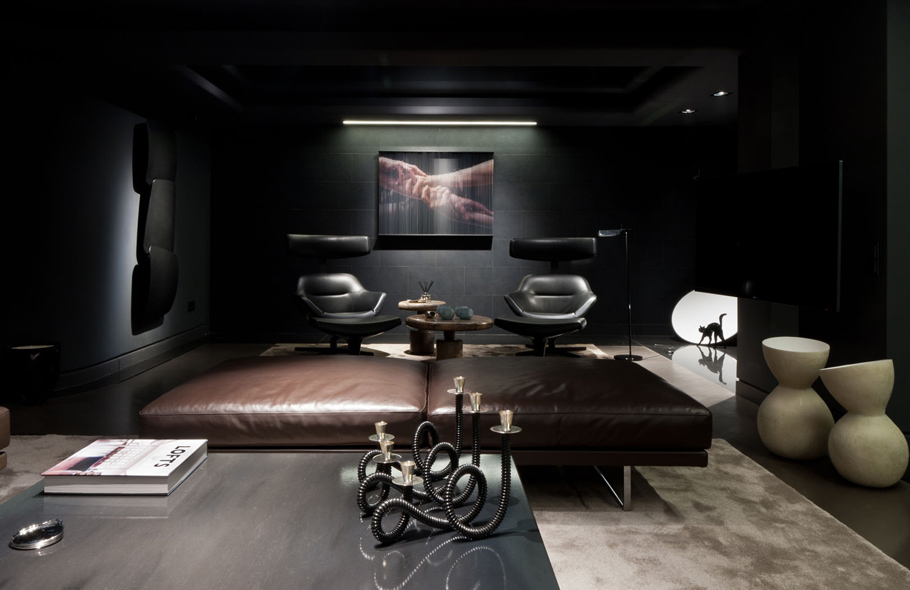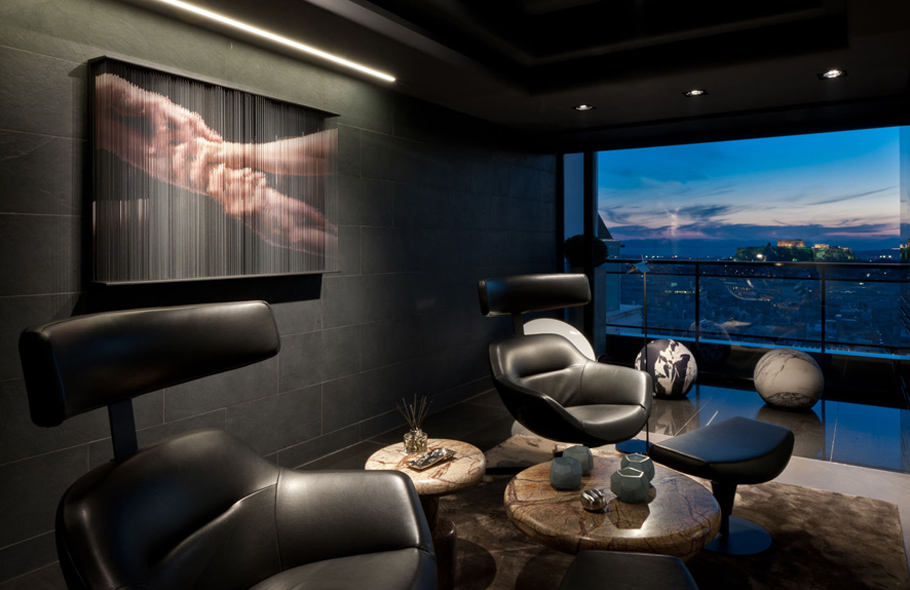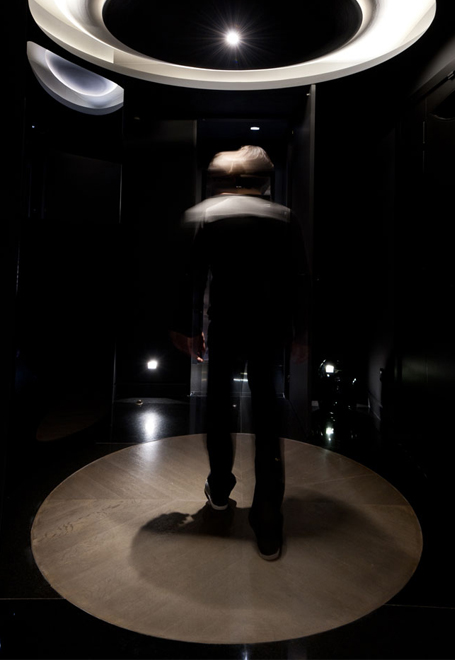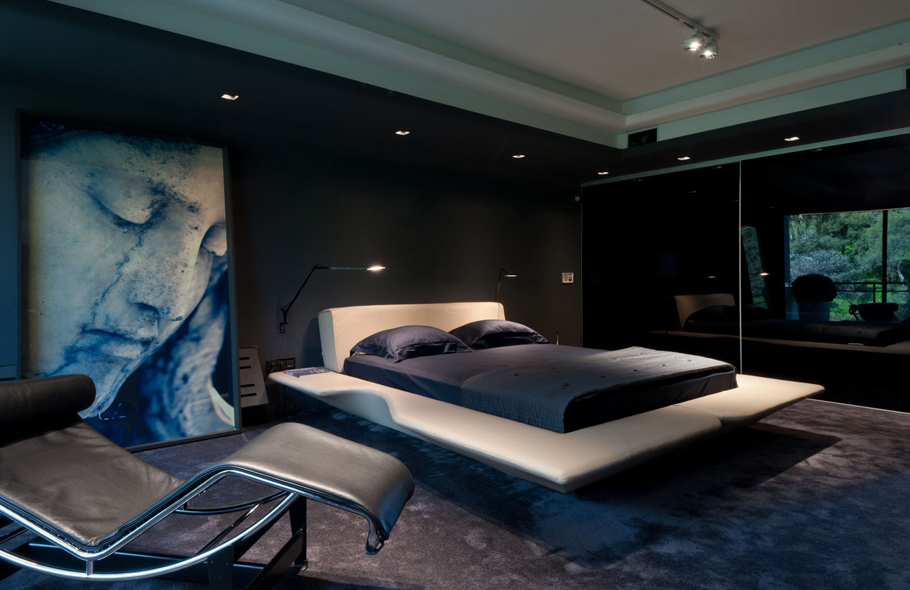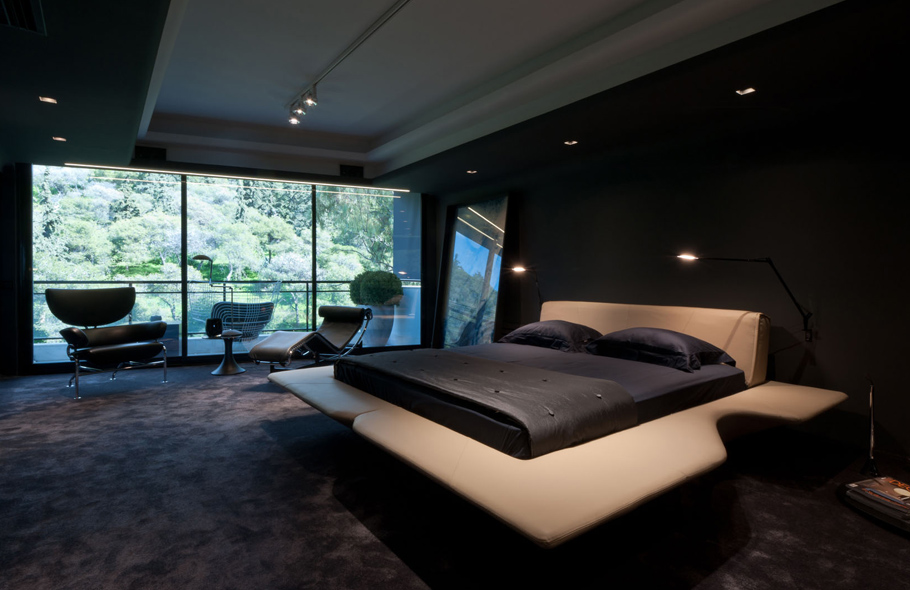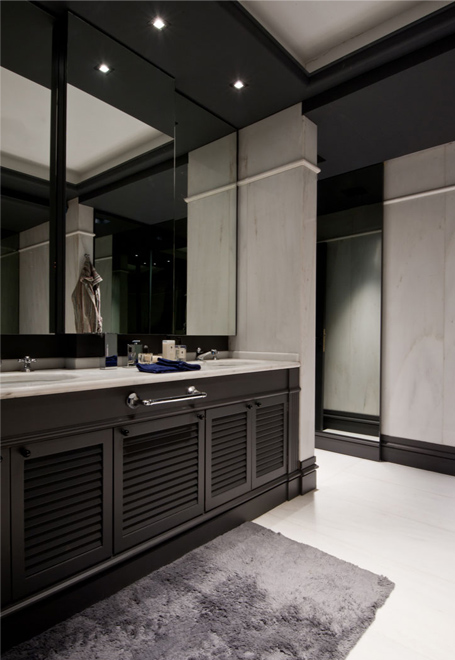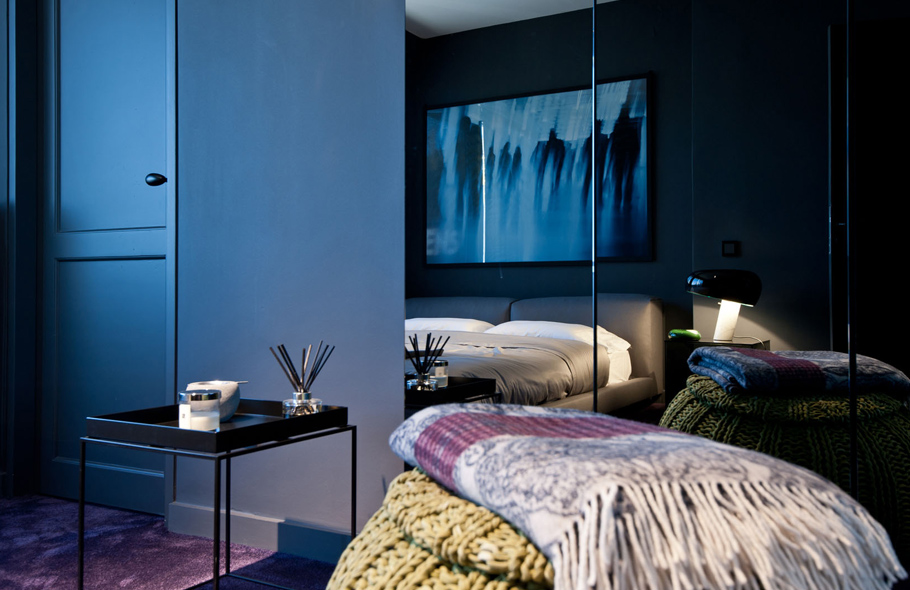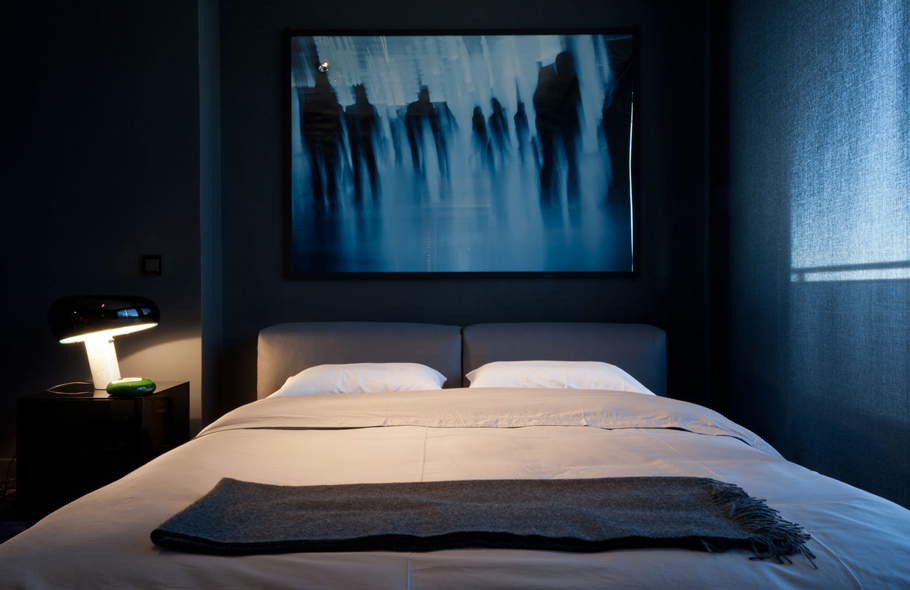 Skyfall

/

Residential / Athens, Greece / 2013

Renovation of a two bedroom apartment in the centre of Athens. Being situated on the 9th floor, the space enjoys the most spectacular views of the Acropolis from the living room and to the rear of the building, the bedrooms overlook the tiny church of St. George on the peak of Mt. Lykabettos.

Throughout the space, the signature colour palette of Keno Arena, black, grey and white was used on the surfaces which creates an ideal backdrop to the carefully selected furniture from the cream of European designers the likes of Le Corbusier + Franco Albini and Piero Lissoni. The artwork within the space represents a variety of styles within the contemporary genre, most of which concentrate on the human element.

The generous dimensions of the living room features leather covered seating units and a glass topped metal dining table, all placed on the luxuriant pile of the pale rug, adding further texture and warmth to the space. At sunset, the room adopts a dramatic, mysterious ambience enhanced by the reflections and shadows created by the subtle illumination of the intrinsically positioned lighting elements.

Access to the bedroom is lit by a futuristic circular lighting installation, reminiscent of Kubrick's Space Odyssey which continues into the Master bedroom, an impressive space of reflective surfaces, a leather chaise longue and ample space from which to enjoy the unique Lykabettos view.