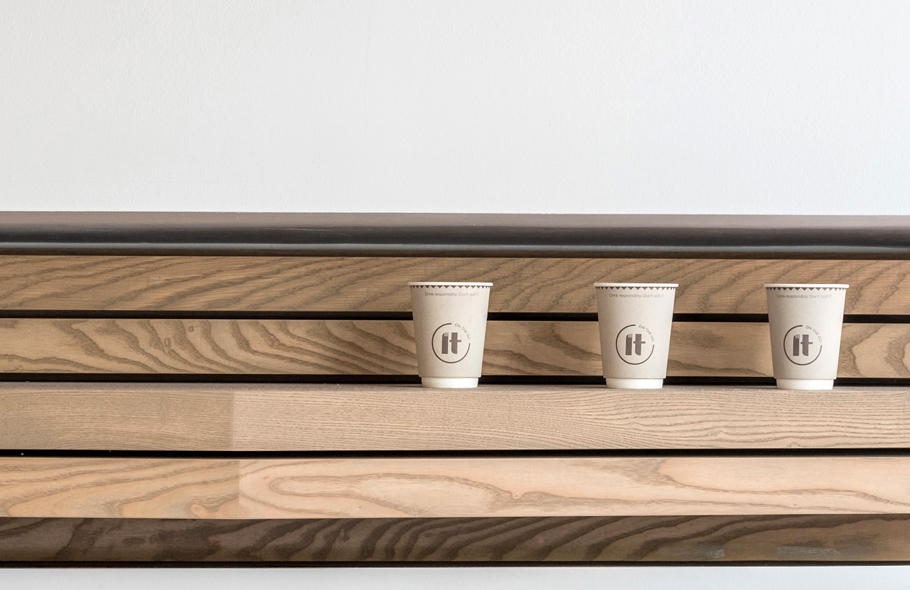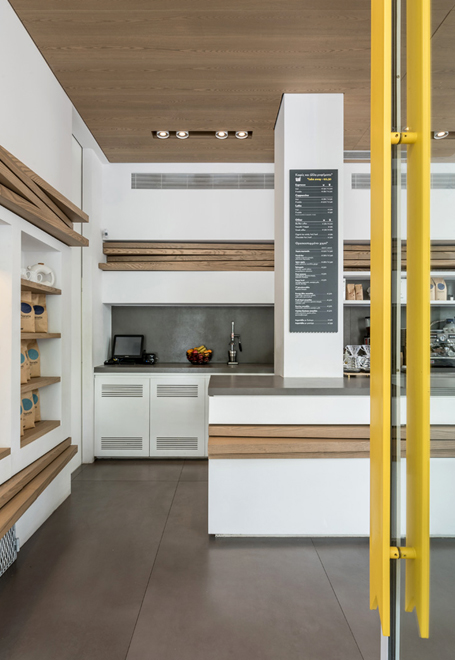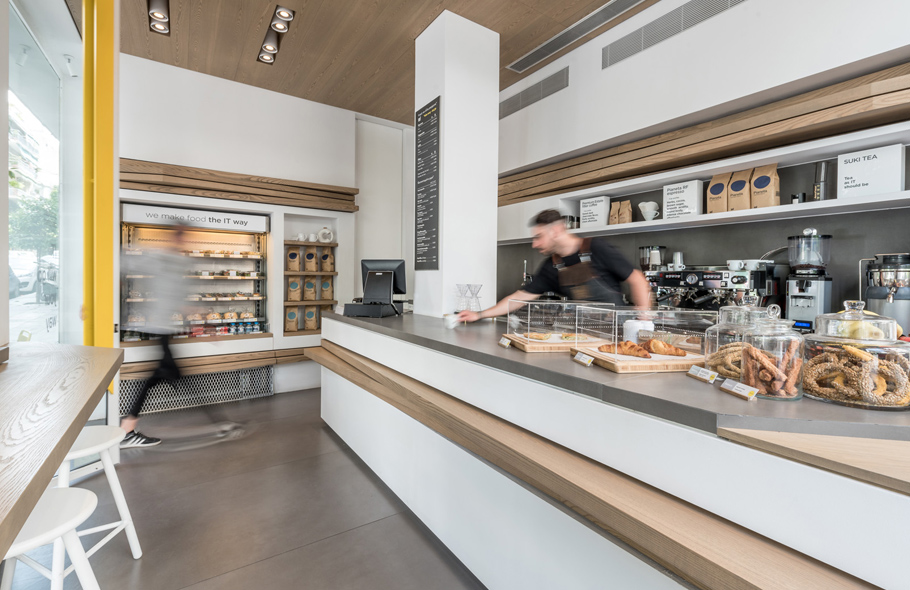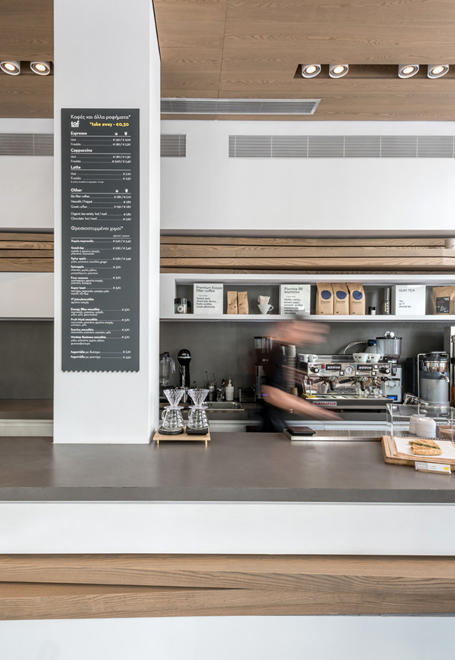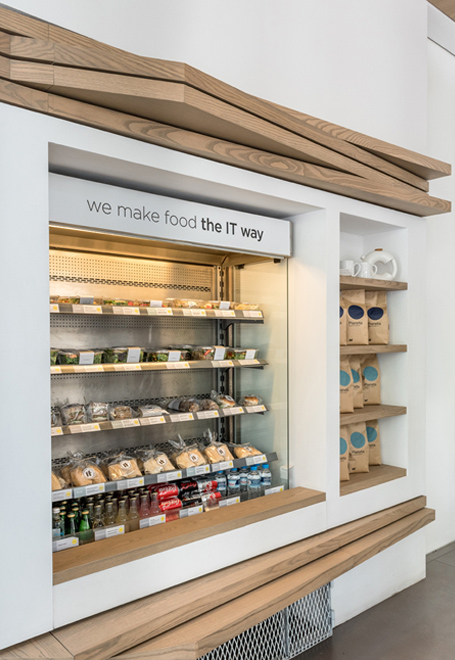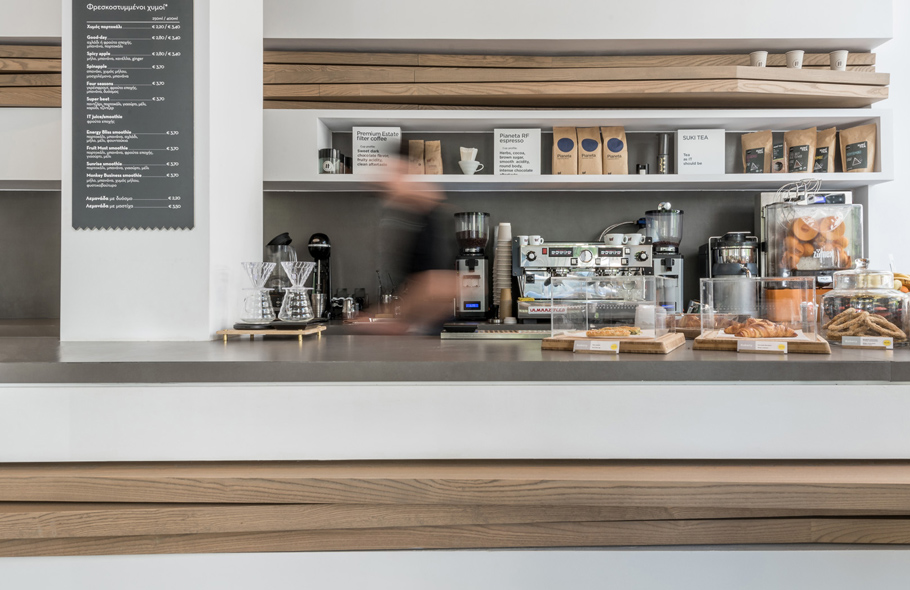 It

/

F&B / Athens, Greece / 2017

It on the Go, is a take away offshoot of the well-established IT restaurant, located in Athens Greece.

The Design aimed to project the philosophy of 'It on the Go' which strives to tackle the issue of fast living vs healthy living, by creating products that can combine the two. The idea behind the design was to show a cleanliness and natural tone, that would highlight the healthy lifestyle, and at the same time, a dynamic and kinetic feel, that represents the fast pace we all live in.The symmetry of the lines lead the eye until they develop into irregular placements of timber elements, creating a division, a three dimensional contour formation, reminiscent of roads or tracks, giving movement, direction and speed to the space. The white backdrop, the stone counter and flooring, as well as the timber elements on the shelves and ceiling, all aim to project the natural feel that is so scarce within the city but so necessary for our well being.