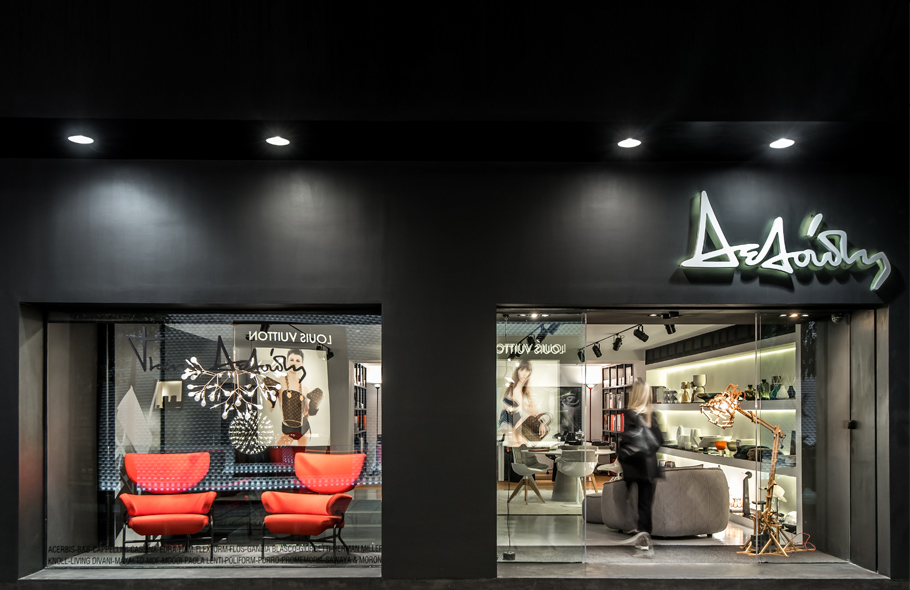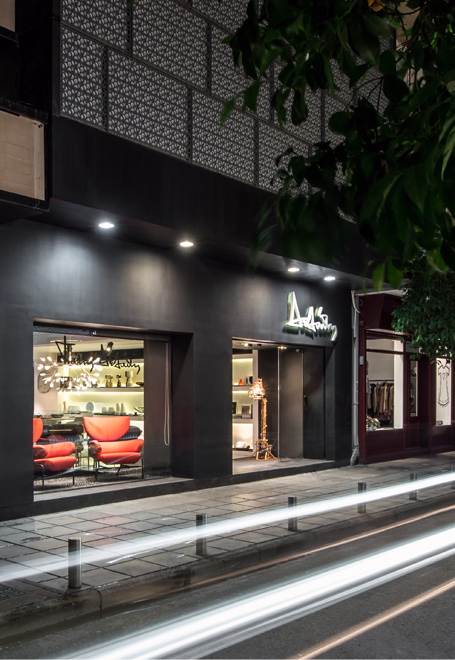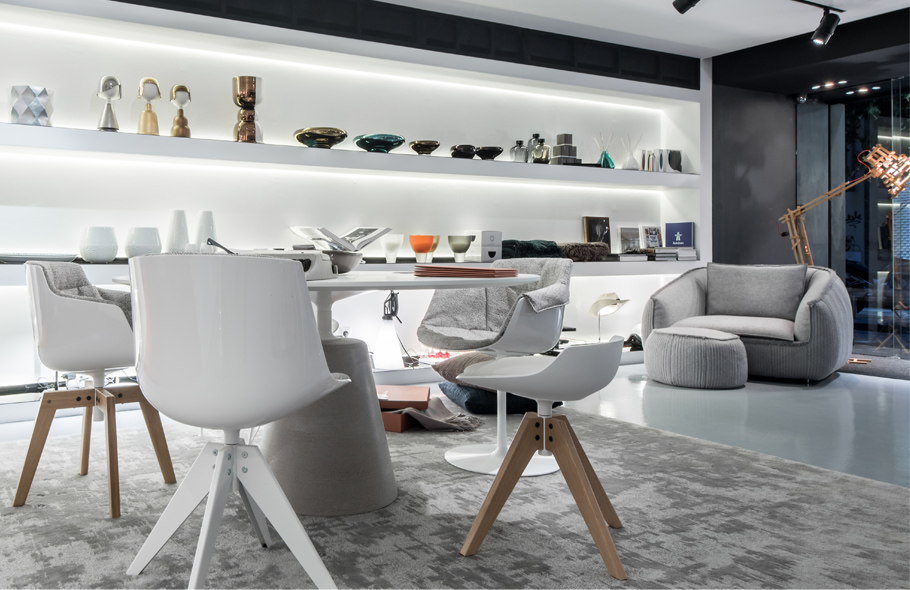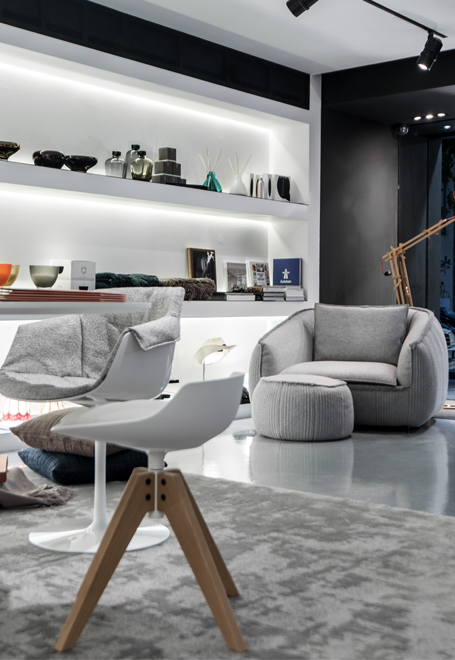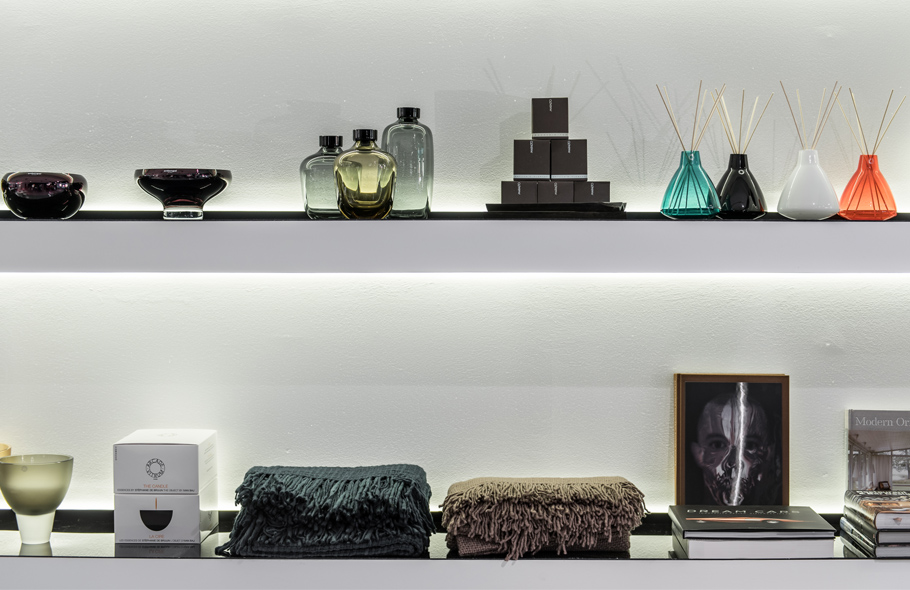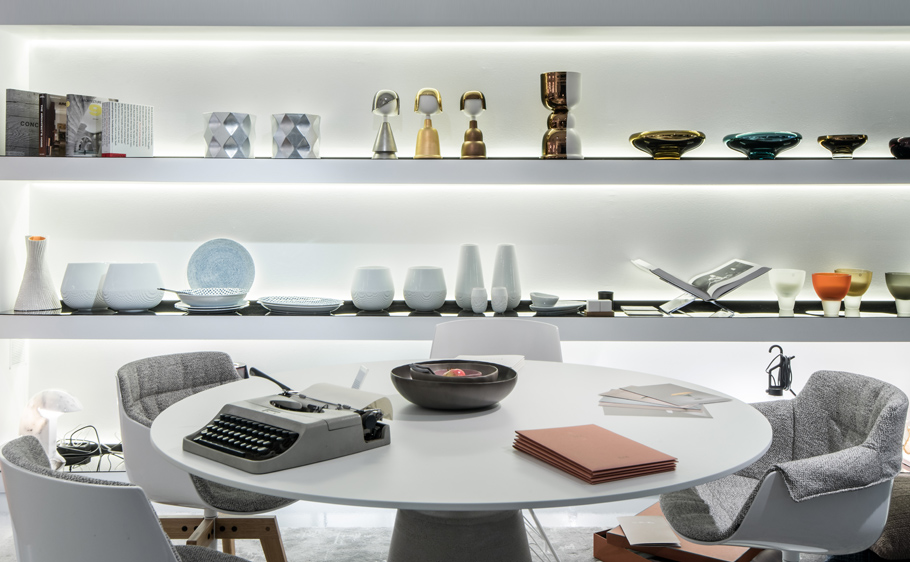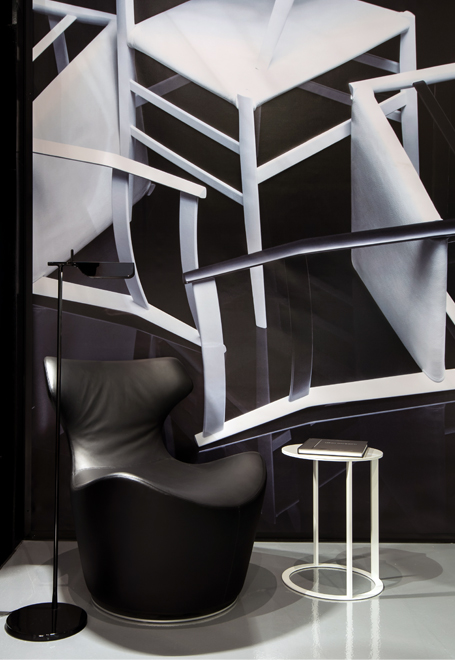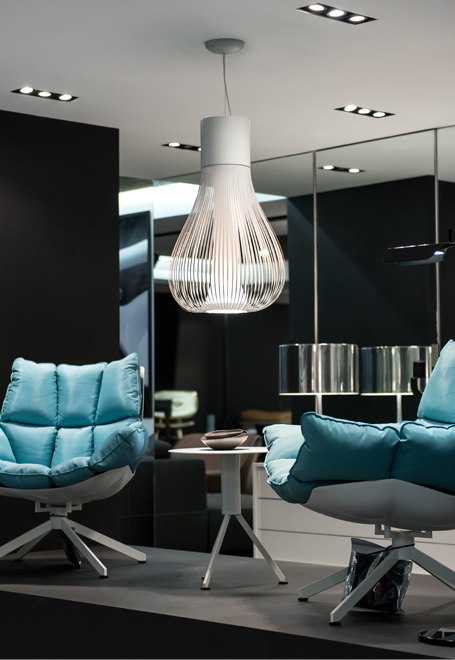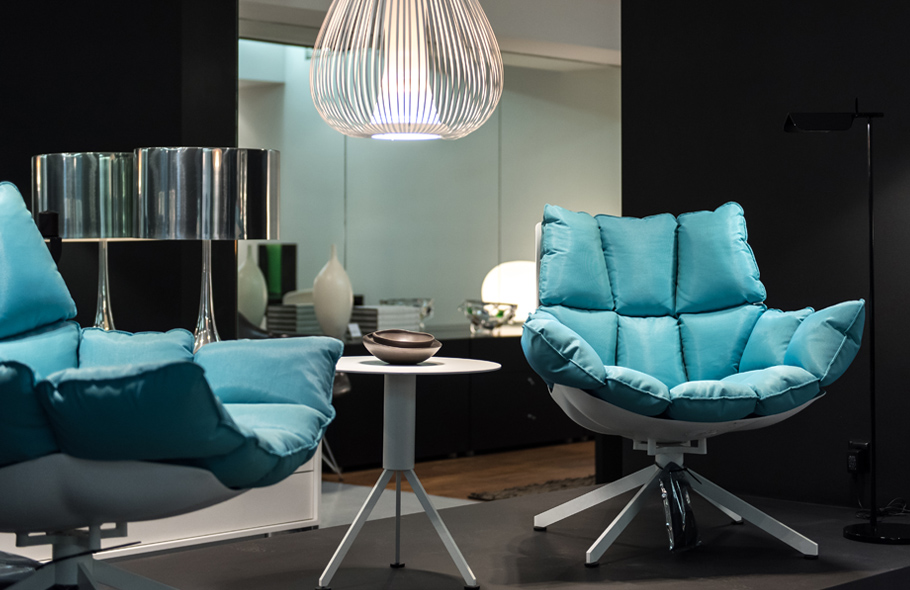 Deloudis SKG

/

Commercial / Thessaloniki, Greece / 2016

The new Deloudis showroom in the center of Thessaloniki, represents a dialogue between the contemporary and the classic, art and design which provoke and surprise. The design project was undertaken by Keno Arena who were inspired by the classic design icons who have been represented by the Deloudis company for the past 45 years.

The dual tones of white and black dominate the walls while the floors of polished concrete are painted grey and highlight the architectural lines of the distinctive space and the furniture presented within. Details such as the black Plexiglass which lines the walls around the stairs and the custom made shelving at the entrance of the store, project an element of interest. The constant play on different textures continues on the lower level where the wooden floor is installed beside the glossy grey of the polished concrete and reflects the wood lined ceiling.

Constructions in black are placed throughout the space which serve as bases on which the furniture-sculptures are displayed, while photographs of Karl Lagerfield cover entire walls, continuing the dialogue between art and legendary design. The special care which was awarded to the lighting and the custom made details manage to exceed the limitations of a commercial space and allow the visitor to feel as though they are in a familiar environment, inside a home.